Welcome To Alan Oliver's Site
Welcome to Alan Oliver's web site.
*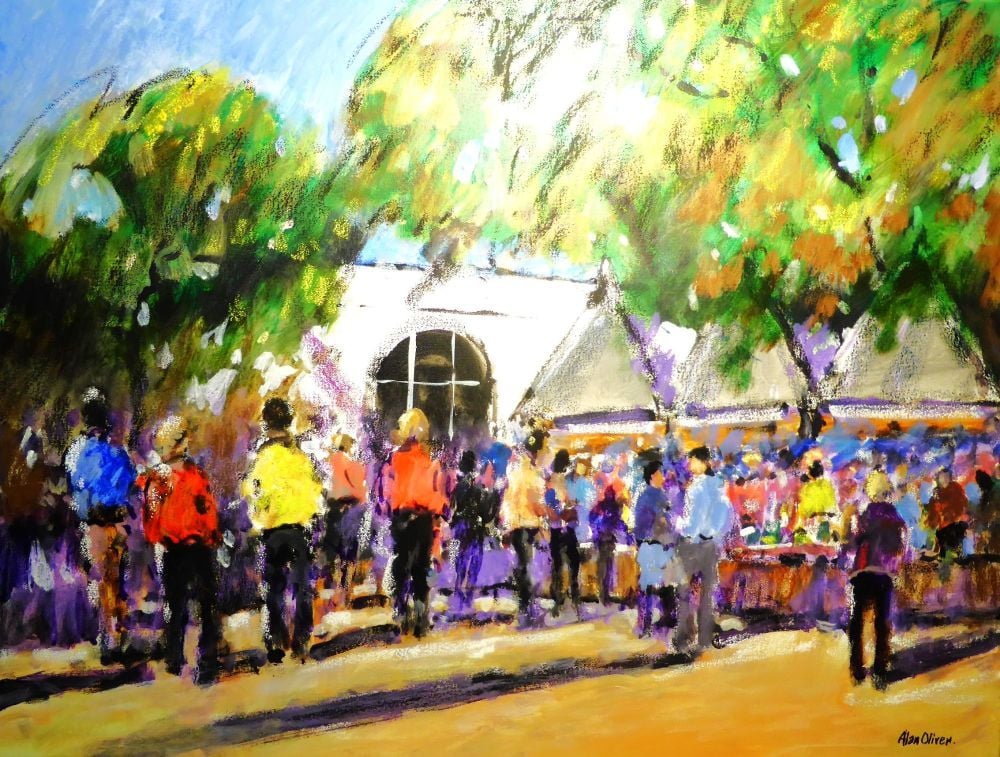 'A Venice Market'. 32"x24". £1025. Acrylic.

I was trained as a design engineer, but at the age of 35 I found I had become a professional artist.
I am having a wonderful life drawing and painting.
Over the years I have had work shown in the ROI, RWS, PS. and the RA.
I now have work in The Langham Gallery, London and
Peter Barker Fine Art. Uppingham.
My work is mostly landscape based. I am essentially interested in capturing special light falling on any subject.
January 2023.
---
Access to this web site does not grant the user the right to reproduce or use an image, in whole or in part, for any purpose whatsoever and does not transfer copyright, grant permission nor license reproduction rights.
Any unauthorized usage is in violation of Copyright Law and is strictly prohibited
UA-36874047-1